Post by GαႦҽ F'ɳ Rҽɳσ on Jun 10, 2020 15:15:38 GMT -8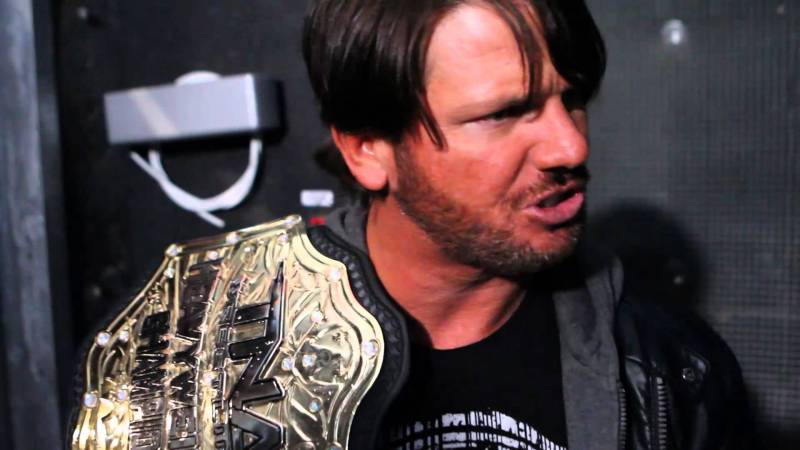 PERSONAL.
BIRTH NAME: Gabriel Reno

NICKNAME
: Radical / Erratic Enigma
AGE
: 34
HEIGHT:
6'02"
WEIGHT
: 205 lbs.
HOMETOWN
: San Diego, CA
RESIDES
: Las Vegas, NV
PICTURE BASE
: AJ Styles
PROFESSIONAL.PREFERRED BRAND
: Surprise me. Any RP length. Either Show.
PERFORMER NAME
: Gabe F'n Reno
ALIAS
: "RADICAL"
BILLED FROM
: Las Vegas
ALIGNMENT
: Lovable Heel, he is cocky, but his dedication wins over fans.
WRESTLING STYLE
: Very technical, but a bit of a brawler with high fly elements, ala Owen Hart.
RING PSYCHOLOGY (GIMMICK)
: Best of the best, "anything you can do I can do better"
SUPPORTING CAST
: None at the moment
WEAPON OF CHOICE
: Brass Knucks
PREFERRED MATCHES
: Bigger the contest, the better the performance
CRIME COMMITTED(SANATORIUM ROSTER ONLY)
: Arson, burned XWF down.
BEST MATCHES
:
Radical is born, Gabriel Reno vs. Seth Dryden eWo Championship
Iconoclast fracture, Cruise Ship XWF Universal Title vs Chaos & Nixon

IN-RING APPEARANCE
: Picture above
ENTRANCE THEME
: "Golden Age" by Woodkid
ENTRANCE
: Darkness replaces the arena lights. A golden spotlight shines on a hooded figure center stage. The song "Golden Age" transitions with the simultaneous action of breaking the arms extended pose. He flicks the hood off in a circle 360 jump toward the cameraman. "I'M STILL HERE BITCH!" Reno hops onto the apron, ascending the ropes with his middle finger waving at the crowd. He soaks in the boos with his arms out again, seemingly using it to power up before the bell. Flipping into the ring he tosses his jacket at a ring hand with a smarmy smirk.
MOVES.BASIC MOVESET.
(10-15 moves please)
Missile Drop Kick
Drop Toe Hold
Standing Drop Kick
Elbow Combinations
Springboards
Sitting Power Bomb
Insegurie
Heel kicks
Knife Edge Chops
Russian Leg Sweep
Boston Crab
Figure 4 Leglock
Moonsaults
Flipping Combinations
SIGNATURES.
(Three Maximum)
1. Rad-I-Call (A pantomime skit where he pretends to answer an imaginary phone, hands it to his opponent, then takes advantage)
2. Radicality (Power Bomb position into a front flip sitting piledriver)
3. Viva Las Gabriel (suspended opponent tree of woe into an opposite turnbuckle running knee to the head)
FINISHING TECHNIQUES.
[Two Maximum]
1. Rated R (Front flip leg drop off a high point, ex. top rope,. titantron, cage, ect)
2. F'n Finished (arm drag into foot on the side of their head, then a fall back into temple kick while still holding arm)
BIOGRAPHY.
Gabe grew up in San Diego with an abusive step father and brother who ended up becoming an abuser. He decided to take a different path than his older brother, escaping as a teen into backyard feds, which got his talent noticed. His natural transitions in the ring were so smooth that he was eventually invited to an actual wrestling Camp in Nevada, which he would later call home. After training professionally for years he was about to secure a place on a small market circuit. Gabe's infectious desire to bury himself in his craft made his biggest matches also his best performances. Time and experience became his aging process, like wine, waiting to be delivered at just the right moment in time. That moment came in the now defunct eWo. Gabe made his National name in the business by defeating long reigning eWo World Heavyweight Champion Seth Dryden as part of a cross promotional Invasion angle(the 2000's, lol). Gabe would go on to star in other places, causing a love hate relationship that turned to devotion through his now famous "RenoVerse," while picking up some gold straps along the way. He became known the world over for his big time output in Main Event and PPV matches back when PPV was the only way to see the top cards in the game. XWF would become his next home. He entered his first match after a long hiatus and won a 20 man Battle Royal in his fed debut, taking with him the Undisputed Xtreme Championship. Gabe would work great matches, have an amazing Tag Team called Iconoclast with XWF standout Chris Chaos, forging another chapter in a legacy of success. Eventually the teammates would part when they were pinned against each other for the ultimate XWF prize, the XWF Universal Championship. After a huge lead-in the two would battle in a series of epic matches, with Gabe coming out victorious among the pair to take his rightful place in XWF history. After a quick pit stop in SEE, Gabe would burst onto the WWHq stage through Sanatorium, where history looked to begin to repeat itself after a few dominant wins. Then, he went on hiatus again. Many believed it was do to his wife losing her mind completely, and the corresponding fallout. Others never doubted that the mystery man who only shows when the industry needs him the most, would peek his head back up... at right moment... once again.
Who was right? Time... Will... Tell...
HANDLER INFORMATION.NAME
: Benny Bam
ARE YOU ABLE TO WRITE MATCHES IF YOU HAVE FREE TIME?
: Occasionally
HOW DID YOU FIND US
: Previously was a member of the Sanatorium roster.